The fresh or frozen flesh of tuna is widely regarded as a delicacy in most areas where it is shipped, being prepared in a variety of ways for the sake of achieving specific flavors or textures
Pairs With: Concha Y Toro Pinot Noir Casillero del Diablo 750ml, Le Grand Noir Pinot Noir 750ml, Private: Veuve Clicquot Brut Rosé 750ml, Cavit Pinot Noir, Hirsch Ried Gaisberg Riesling 2016 750ml, Cono Sur Bicicleta Reserva Pinot Noir 750ml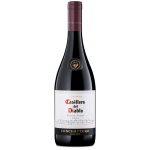 Absolutely elegant with a correct presence of tannins and the barrel notes are very well integrated. The acidity is fresh due to the fruit that maintains a good balance among all the components of the wine. The end palate is outstanding thanks to the fresh raspberries and dried flowers
Pairs With: Grilled Chicken, Tuna, Grilled Corn on the Cobb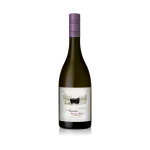 PINOT NOIRGRAPE VARIETY85% PINOT NOIR, 15% GRENACHEAPPELLATIONIGP PAYS D'OCREGIONMINERVOIS, LANGUEDOC ROUSSILLONOAK MATURATIONA SMALL PROPORTION, 10%, IS MATURED IN OAK BARRELSCELLARING POTENTIAL3 YEARSALCOHOL12.5%ACIDITY2.9 G/LPH3.68RESIDUAL SUGAR3 G/LCLIMATEMEDITERRANEANALTITUDEA WIDE RANGE OF ALTITUDES, FROM 200 - 400MEXPOSITION & SOILCLAY AND LIMESTONE TERRACESVINE AGE10 YEARSDENSITY4 000 VINES/HAYIELDLOW - 80HL/HAHARVESTMECHANICAL HARVESTING AT NIGHT TO MAINTAIN FRESHNESS
Pairs With: Salmon, Tuna
Madame Clicquot created the first blended Rosé in 1818 by adding some red wine to Yellow Label champagne. The result was Veuve Clicquot Rosé, a fruity and full-bodied expression of the Veuve Clicquot style.The blend draws on a particularly high percentage of reserve wines originating from several harvests (usually 5 or 6): from 25 to 35%, sometimes as much as 40% to ensure the consistency of the House style.The reserve wines, some of which are 9 years old, are kept separately depending on the...
Pairs With: Tuna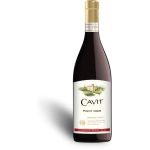 SERVING SUGGESTIONSGrilled or roasted red meats, poultry, flavorful vegetarian entrees, risottos. Enjoy with fish such as salmon, tuna and swordfish.
Pairs With: Swordfish, Tuna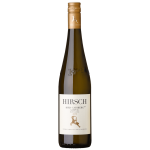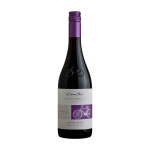 Cono Sur was born around the first Pinot Noir vines planted in Chile, more specifically in Colchagua Valley. In the 60s, the region was considered an area with a cool climate and suitable for variety. Being around the first vines inspired us to adopt Pinot Noir as our flagship variety and the goal of producing the best Chilean Pinot Noir was born.
Pairs With: Tuna, Brie