A sweet soft red fruit with a seed-studded surface.
Pairs With: Moët & Chandon Ice Imperial Champagne 750ml, Taylor Fladgate 30 Year Old Tawny Port 750ml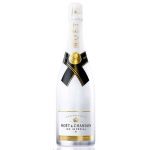 Celebrating your accomplishments with moments of success and glamour, with generosity and grandeur is our essential mission. Moët has been associated with the sparkle of success and glamour ever since the House was founded in 1743 by Claude Moët. These are the values that we share and the values that inspired the founder's grandson Jean-Remy Moët to share our champagne with the world. A man with a true spirit of achievement and leadership, it is to him we owe our reputation as the...
Pairs With: Strawberries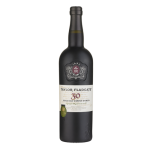 Taylor Fladgate is one of the few remaining houses to produce a 30 Year Old aged tawny Port. Selected red Ports produced in the eastern areas of the Douro Valley are matured in seasoned oak casks in Taylor Fladgate cellars in Vila Nova de Gaia. Here, the cool and damp coastal climate encourages a slow and gentle ageing process, producing aromas of great complexity and finesse. Only every two or three years is a reserve of Port with sufficient structure, fruit and power to age is laid aside...
Pairs With: Strawberries, Crème Brûlée, Roasted Almonds