Pairs With: La Marca Prosecco, Torresella Pinot Grigio 750ml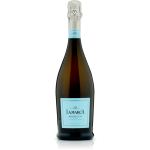 World renowned winemaker Fabrizio Gatto was exposed to the world of wine from an early age, growing up in a small town in central Italy where his father ran a modest vineyard. At the tender age of fourteen he was accepted into the viticulture program at the prestigious Scuola Enologica de Conegliano (Conegliano Veneto School of Enology) in the heart of the province of Treviso where La Marca now sources the grapes for its Prosecco. Here, at Italy's foremost wine school and viticulture research...
Pairs With: Seafood Linguine, Mahi-Mahi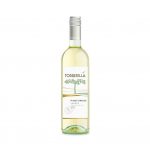 Unmistakably authentic, irresistibly delicate, and a welcome part of any gathering, meal or party. If you have shared this crisp, refreshing Pinot Grigio with your favorite people, you already know why this is our most popular wine.
Pairs With: Seafood Linguine