Pairs With: Louis Jadot Pouilly Fuisse 750ml, Casillero del Diablo Chardonnay 750ml, TerraNoble Cabernet Sauvignon 750ml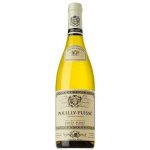 Casillero de Diablo Chardonnay comes from vineyards located just a few kilometers from the Pacific Ocean. Constant sea breezes moderate the temperatures and result in remarkably fresh wines. The soils in the Limarí Valley lend an elegant mineral touch to the Chardonnay, while Casablanca contributes fruit flavors, such as peaches.
Pairs With: Sea Bass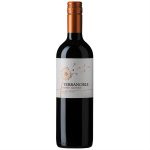 The grapes for this wine are produced in the Maule and Colchagua valley. The Maule Valley gives stricture and color to the wine while the Colchagua Valley adds soft tannins and red fruits. This blend is a perfect combination between a hot valley (Colchagua) and fresh valley (Maule).  This wine is made from 100% Cabernet Sauvignon, harvested in April. The grapes are fermented and then aged in stainless steel for 12 months.
Pairs With: Pasta Bolognese, Sea Bass, BBQ Beef Ribs