A soft blue cheese made from ewes' milk. It is ripened in limestone caves and has a strong flavor.
Pairs With: Casal Garcia Vinho Verde, Taylor Fladgate First Estate Reserve Port 750ml, Domaine du Petit Metris Quarts de Chaume 750ml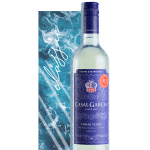 Because of its freshness, Casal Garcia is particularly agreeable in friendly and relaxed atmospheres.
Pairs With: Lemon Roasted Branzino, Roquefort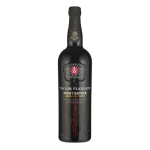 Taylor Fladgate were the first English Port shippers to visit the Douro Valley for the purpose of buying wine and in 1744 became the first to acquire a property there, Lugar das Lages, near the old town of Régua. Lugar das Lages still belongs to the company today. A young, vibrant, rich and fruity Port, made in the classic way and traditional to the style that was very much sought after in the wines of the Douro Valley by the early eighteenth century Shippers. The carefully selected...
Pairs With: Roquefort
The estate's adventure began in 1742 with François. It continues today after 270 years , with Joseph, Thérèse, Hervé and Pascal. For several generations the Renou family has perpetuated the family wine tradition. The passion and the culture of the vine drive them to shape quality wines.
Pairs With: Foie-gras, Roquefort