Roasted duck – "coq au vin"
a casserole of roasted duck pieces cooked in red wine.
Pairs With: Maison Louis Latour Pinot Noir 750ml, Bouchard Aine & Fils Bourgogne Pinot Noir 2019 750ml, Kita Red NV2017 750ml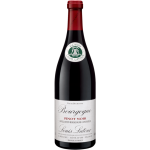 Roasted duck – "coq au vin"
The result of a long history, Burgundy and its wines are known worldwide. Pinot Noir is a native grape variety of the area. Bourgogne Pinot Noir is the regional appellation whose wines can come from any part of Burgundy. This wine exhibits the characteristics of the great red Burgundies.
Pairs With: Roasted duck – "coq au vin", Lamb Stew
Roasted duck – "coq au vin"
2019 was a unique and very changeable year. It brought its own stresses for a great many producers, while harvesting passed without a hitch. The end result has inspired enthusiasm amongst winemakers, surpassing expectations. The weather was hot and dry, but the wines are promising a freshness that willdelight fans of Bourgogne wines, with an indulgent side to boot. Since the start of the 20th century, every vintage that has ended with a "9" has been wonderful. The only downside to this...
Pairs With: Camembert, Beef Stew, Roasted duck – "coq au vin"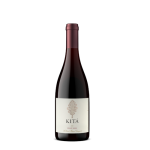 Roasted duck – "coq au vin"
Pairs With: Roasted duck – "coq au vin"