Risotto /rɪˈzɒtoʊ/ (Italian: [riˈzɔtto] or [riˈsɔtto]) is a northern Italian rice dish cooked in a broth to a creamy consistency. ... Many types of risotto contain butter, wine, and onion. - Wikipedia
Pairs With: Smoking Loon Chardonnay 750ml, Faustino Rioja Gran Reserva 750ml, Kenwood Vineyard Sonoma County Cabernet Sauvignon 750ml, Domaine de Fabregues La Villa Pézenas Rouge 750ml, 90 + Cellars Merlot Lot 92 750ml, Veramonte Pinot Noir 750ml – Organic, 90+ Cellars Lot 26 Barolo 2016 750ml, Joseph Swan Cuvee de Trois Pinot Noir 2016 750ml, Hess Collection Allomi Napa Valley Pinot Noir 2019 750ml, Yarden Pinot Noir Golan Heights 750ml – Kosher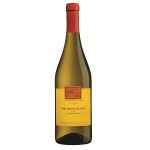 Smoking Loon was established in 2000 on a very simple premise: good wine doesn't need to take itself so seriously. Originally named for Don Sebastiani's love of cigars and his father August's passion for water fowl (don't ask, long story), Smoking Loon oers an irreverent, tongue-in-cheek approach to enjoying wine. Our wines are crafted for those with an appetite for adventure, those in touch with their inner loon, those who consider pretense simply unnecessary. Each vintage provides our...
Pairs With: Chicken Piccata, Mushroom Risotto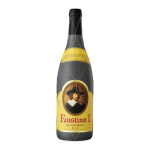 Pairs With: Gruyère, Mushroom Risotto
Kenwood Vineyards' Sonoma County Cabernet Sauvignon is primarily sourced from vineyards located in the Sonoma, Alexander and Dry Creek Valleys. The 2014 vintage had near perfect growing conditions: a mild and early spring, and a dry summer characterized by foggy mornings and cool afternoons. This weather pattern preserved the natural acidity in the Cabernet as the crops approached maturity in late September and early October. Each vineyard was harvested as it reached the peak of ripeness and...
Pairs With: Mushroom Risotto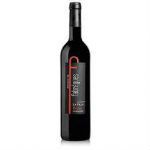 Pairs With: Mushroom Risotto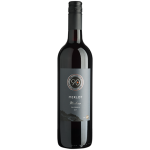 The grapes are harvested from vineyards southeast of Ukiah in Mendocino, California. Fermented in stainless steel, the finished wine is then put in a blend of new and used oak for six months prior to bottling
Pairs With: Mushroom Risotto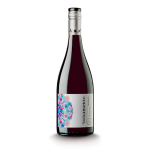 Pairs With: Mushroom Ravioli, Mushroom Risotto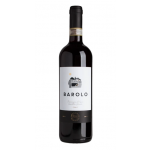 Often called the "King of Wines," many consider Barolo to be Italy's greatest wine. It is made from Nebbiolo grapes grown in vineyards south of Alba, in the Piedmont region of Italy. After a long, slow fermentation the wine is aged for two years in oak and then kept in bottle for another year before release.
Pairs With: Mushroom Risotto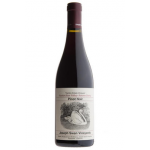 The vineyards for this wine are all located in the heart of the Russian River Valley, approximately 15-18 miles from the Pacific Ocean. They represent a variety of soil types, viticultural practices and clonal selections, but each carries the overiding characteristics of the best of the Russian River Valley. The blend varies from year to year. This year it includes wine from our Trenton Estate Vineyard, Trenton View, Saralee's, Catie's Corner, Ritchie, Solas, DNA, and Great Oak
Pairs With: Mushroom Risotto, Aged Cheddar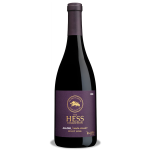 "In this vintage, we had a rare opportunity to offer a reflection of Sonoma County, and in clearer focus, the Sonoma Coast, in a blend that features select lots from several vineyards. An array of Pinot Noir clones lead to a beautiful wine with aromas of fresh berries, smoky notes and earth tones on this classic Sonoma Coast blend. The wine is complex with layers of red fruits – specifically dried cherries and raspberries that are supported by beautiful acidity and silky tannins. A hint of...
Pairs With: Mushroom Risotto, Beef Tenderloin with Blackberry Dressing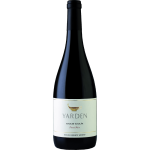 Pairs With: Mushroom Risotto