A dessert of custard topped with caramelized sugar.
Pairs With: Sandeman Porto Tawny 20 Years Old 750ml, Taylor Fladgate 30 Year Old Tawny Port 750ml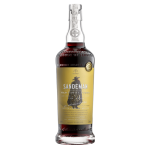 Region: Douro Color: Amber gold ABV: 20% Temperature:  12º Min & 16º Max Acidity: 5 g/L(tartaric acid) Sugar: 115 g/L pH: 3,55
Pairs With: Crème Brûlée, Foie-gras, Seafood Gratin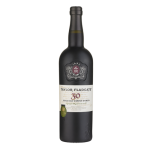 Taylor Fladgate is one of the few remaining houses to produce a 30 Year Old aged tawny Port. Selected red Ports produced in the eastern areas of the Douro Valley are matured in seasoned oak casks in Taylor Fladgate cellars in Vila Nova de Gaia. Here, the cool and damp coastal climate encourages a slow and gentle ageing process, producing aromas of great complexity and finesse. Only every two or three years is a reserve of Port with sufficient structure, fruit and power to age is laid aside...
Pairs With: Strawberries, Crème Brûlée, Roasted Almonds