Chocolate Covered Strawberries
A strawberry dipped in chocolate.
Pairs With: Fonseca Bin 27 Porto 750ml -Organic, Moët & Chandon Nectar Rose Imperial Champagne 750ml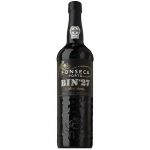 Chocolate Covered Strawberries
Founded in 1815, Fonseca is distinguished by its remarkable consistency of winemaking by successive generations of a single family, and is consistently one of the world's top vintage Porto producers.
Pairs With: Chocolate Covered Strawberries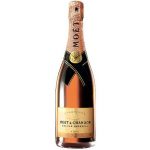 Chocolate Covered Strawberries
Celebrating your accomplishments with moments of success and glamour, with generosity and grandeur is our essential mission. Moët has been associated with the sparkle of success and glamour ever since the House was founded in 1743 by Claude Moët. These are the values that we share and the values that inspired the founder's grandson Jean-Remy Moët to share our champagne with the world. A man with a true spirit of achievement and leadership, it is to him we owe our reputation as the...
Pairs With: Chocolate Covered Strawberries