A kind of rich, soft, creamy cheese with a whitish rind, originally made near Camembert in Normandy.
Pairs With: Kim Crawford Chardonnay 750ml, Fitvine Brut Prosecco 750ml, Selbach-Oster Wehlener Sonnenuhr Riesling Auslese 2018 750ml, Bouchard Aine & Fils Bourgogne Pinot Noir 2019 750ml, Château Poitevin Cru Bourgeois 2016 750ml, Chateau Soucherie Anjou Rouge 2017 750ml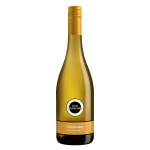 Pairs With: Camembert, Pan Seared Salmon
Our story doesn't include fancy chateaus or barrels hewed from the limbs of majestic oaks. We're OK with that and we think you will be too. That's why we have made FitVine to simply be great tasting wine that you've come to expect.
Pairs With: Camembert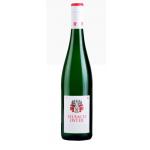 2019 was a unique and very changeable year. It brought its own stresses for a great many producers, while harvesting passed without a hitch. The end result has inspired enthusiasm amongst winemakers, surpassing expectations. The weather was hot and dry, but the wines are promising a freshness that willdelight fans of Bourgogne wines, with an indulgent side to boot. Since the start of the 20th century, every vintage that has ended with a "9" has been wonderful. The only downside to this...
Pairs With: Camembert, Beef Stew, Roasted duck – "coq au vin"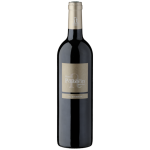 2016 brings together the characteristics necessary for the birth of a very good vintage. The winter was mild and rainy, and the spring relatively cool, with a slower growing season. From the end of June, the vintage changes radically in profile, with a very sunny summer and beginning of autumn allowing uniform flowering, good fertilization, and veraison in good conditions. The grape maturation cycle took place in a context of strong thermal amplitudes, ensuring ideal conditions, and allowing to...
Pairs With: Camembert, Edam, Duck Confit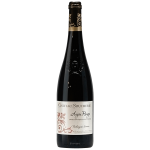 Terroir : Made from 35-year-old vines, on gravelly soil approximately 35 cm deep, placed on schist alterites.<br> Vinification : After a cold pre-fermentation maceration. The vatting lasts about 20 days for the Cabernet and 10 days for the Grolleau. The wine continues its aging on fine lees for 9 months without extraction.The vineyard is managed in the respect of the environment, without synthetic product for the protection of the plant, nor chemical fertilizer.The harvest is manual....
Pairs With: Camembert, Reblochon, Brie