Braised Beef in Red Wine Sauce
Pairs With: Francis Ford Coppola Diamond Collection Claret 750ml, Santa Sofia Amarone Della Valpolicella 750ml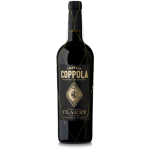 Braised Beef in Red Wine Sauce
Our prize offering, the ultra premium Claret, sports a label that honors the first Cabernet Sauvignon blended in a Bordeaux style by Gustave Niebaum in 1910. Claret is a term originally coined by the British to describe Cabernet-based wines. This Cabernet Sauvignon, Petit Verdot, Malbec and Cabernet Franc blend is alluring and sophisticated; it is memorably lush with a tapestry of smooth tannins and succulent flavors of wild berries, plum and anise. Borrowing tradition of European wineries, we...
Pairs With: Braised Beef in Red Wine Sauce, Three Cheese Baked Ziti
Braised Beef in Red Wine Sauce
Food Pairing: Amarone is made from dried grapes and is therefore a concentrated, round and powerful wine, an elixir of long life. After a few years of bottle ageing, it becomes an excellent complement for luxurious dishes such as jugged hare, roast turkey with truffles, braised beef in red wine, Amarone risotto. When savoured at its peak, it pairs perfectly with ripe, pungent cheeses. A daring combination? Try it with cotechino.
Pairs With: Braised Beef in Red Wine Sauce