A burger topped with cheese and bacon
Pairs With: Jam Jar Sweet Shiraz 750ml, Gnarly Head 1924 Double Black 750ml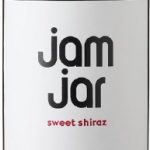 Mixed berries, dark chocolate undertones.Fruit-forward and semi-sweet, with a clean finish.
Pairs With: Bacon Cheeseburger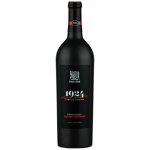 Gnarly Head 1924 Double Black delivers rich aromas of blackberry preserves, cocoa, raspberry and caramel, setting the stage for a juicy core of concentrated, dense blackberry and fig jam flavors that finish with a hint of baking spice. Jet black in the glass, pair this full-bodied wine with equally bold dishes: charbroiled bacon cheeseburgers, spicy sausage gumbo or pork baby back ribs slathered in BBQ sauce.
Pairs With: Bacon Cheeseburger