A salami made with premium lean cuts, flavored with cubes of lard. slightly salted to boost seasonings and scents. Well aged to allow the development of aromas and flavors. of the meat at a complete maturation. -
Piacenti
Pairs With: Baricci Rosso di Montalcino 2018 750ml, Les Crestes Nebbiolo Sommet 2016 750ml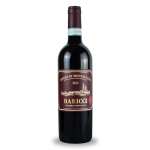 Food Pairing: Pasta dishes with meat sauce, soups, roasted red and white meat, stews and Tuscan salami. Serving: Uncork a few hours before drinking, serving at 18 ° in crystal balloon glasses.
Pairs With: Tuscan Salami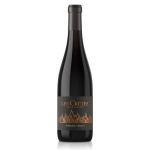 Characteristics: Bright ruby color. On the nose blackberry, cherry and balsamic notes. On the palate, juicy, precise and savory pulp that persists for a long time expressing the elegance of the mountain.
Pairs With: Fontina, Tuscan Salami