Considered a delicacy the truffle comes in dark or light colors. The truffle is the edible body of various European ascomycetous fungi. 

 
Pairs With: Ferraris Ruche di Castagnole Monferrato 2013 750ml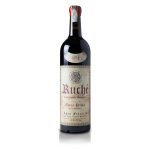 Born from the love that binds a grandfather and a grandson, the company's founder and his future heir, Opera Prima is a new interpretation of Ruché. A wine of the highest quality, dedicated to the most discerning palates. The creation of such a product begins with the perfect vineyard, Bricco della Gioia, a small plot where the soil, exposure, microclimate, care and selection combine to create a unique and inimitable wine. At its heart the wine is a deep and compact ruby red with an initial...
Pairs With: Truffle