Sweetbread is a culinary name for the thymus (also called throat, gullet, or neck sweetbread) or the pancreas (also called heart, stomach, or belly sweetbread), especially of calf (ris de veau) and lamb (ris d'agneau), and, less commonly, of beef and pork.
Pairs With: Agustinos Gran Terroir Malbec 750ml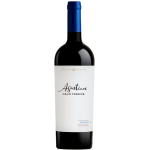 Biobío ValleyLocated in the Miraflores and Santa Ana estates in Negrete. Miraflores is a hillside vineyard that receives the direct influence of cold Andean breezes and wind from the Antarctic. Granite soil with red clay and degrading stones of volcanic origin.Santa Ana is on flatland and receives the direct influence of morning and evening breezes from river Biobío. The vineyard is on deep sandy soil.
Pairs With: Sweetbreads