A Japanese dish consisting of small balls or rolls of vinegar-flavored cold cooked rice served with a garnish of raw fish, vegetables, or egg.
Pairs With: Moët & Chandon Brut Imperial Champagne, Private: Tarlant Brut Champagne Dosage Zéro 750ml, Protos Verdejo 750ml, Korbel Natural 750ml, Ott Ried Kirchthal Wagram Riesling 2017 750ml, Domaine La Baume Pinot Noir Sparkling Rose 750ml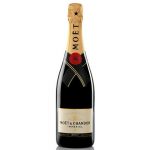 Celebrating your accomplishments with moments of success and glamour, with generosity and grandeur is our essential mission. Moët has been associated with the sparkle of success and glamour ever since the House was founded in 1743 by Claude Moët. These are the values that we share and the values that inspired the founder's grandson Jean-Remy Moët to share our champagne with the world. A man with a true spirit of achievement and leadership, it is to him we owe our reputation as the...
Pairs With: Caprese Salad with Ripe Peach Slices, Sushi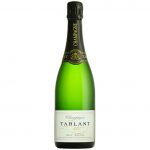 On the eye: Golden with greenish hints, fine mousse.Nose: frank, fine and fresh showing scents of wax, honey, lemon and mandarin.Mouth: Lively, long, and open with citrus freshness.Food & wine: A natural champagne, sentimental and open, ideal for those romantic moments. It will be particularly appreciated as an aperitif, and with sushi and oysters.
Pairs With: Oysters, Sushi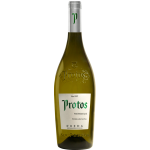 Its perfect blend of tropical fruits and verdejo grape's typical acidity, makes this young wine, one of consumers` most loved wines.
Pairs With: Sushi, Seafood Risotto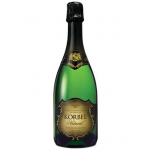 Food Pairing: Raw oysters, poached shrimp, sushi
Pairs With: Sushi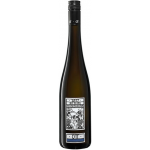 Fourth generation winemaker Bernhard Ott has a cult-like following for his dry, powerful white wines. This newer release came to life after he took some excellent additional fruit and create an expressive, dry Riesling sourced from the red gravel soil of Ried Kirchthal. Ott fell in love with biodynamics after a visit to DRC in 2006 and all of his wine's are certified under those strict guidelines. Winemaking included two days of skin contact (which imparts great texture), whole cluster...
Pairs With: Oysters, Sushi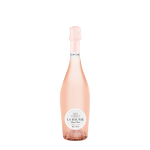 Domaine de la Baume in the Languedoc-Roussillon region is situated in Servian, between Béziers and the medieval town of Pézenas, at the centre of the world's largest wine-growing area. In this haven of peace and quiet, one road leads to the magnificent wrought-iron gate adorned with a J and a P, in honour of Jean Prat. Domaine de la Baume is an estate of some 176 hectares, planted with Merlot, Cabernet-Sauvignon, Syrah, Pinot Noir, Sauvignon, Chardonnay et Viognier.
Pairs With: Sushi