A fish in the flounder family.
Pairs With: Ruinart Champagne Brut Blanc de Blancs 750ml, Weingut Brundlmayer Zobinger Heiligenstein Lyra Reserve Riesling 2015 750ml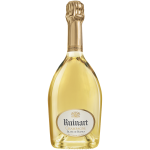 Our most important and historically most important location in the region is the Zöbinger Heiligenstein. Around a third of the systems are in the so-called "Lyra education", a wire frame education adapted by Willi Bründlmayer to the needs of the area, which divides the vines above the trunk so that they stretch up to the sky like sun-worshiping arms. As a result, the exposed and ventilated leaf surface is practically doubled in relation to the stock. In the hottest time, when the sun is high...
Pairs With: Swordfish, Seared Sole