Recipe provided by Cupcake Vineyards
PREP
1 lb. pasta of your choice
1 tbsp. olive oil
1 cup pumpkin puree
1 minced garlic clove
3 tbsp. butter
2 tbsp. flour
2 cups whole milk
1/2 tsp. onion powder
1/2 tsp. sea salt
pinch of nutmeg
3 cups freshly shredded cheddar cheese
8 strips bacon, cooked
1/3 cup bread crumbs
MAKE
Boil water and cook pasta until desired tenderness. Drain and set to the side.
Preheat your oven to 350 degrees F.
In a medium or large pan, add a small coating of olive oil. Then sauté your garlic for a minute.
Then, melt the butter with the garlic. When melted, slowly whisk in the flour. Continue cooking and whisking for a minute.
Slowly mix the milk in until smooth. Continue to cook the mixture while stirring frequently until your mixture bubbles. At this point, reduce the heat to low.
Next, stir in your spices- onion powder, salt, and nutmeg, adding pumpkin puree until smooth. Then add your shredded cheese. Whisk the cheese until smooth.
Remove from heat, add your pasta, and stir. Next, add your chopped bacon and stir.
To top off, sprinkle the bread crumbs over top and add a handful of shredded cheese.
Cover with a lid and bake for about 20 minutes until the cheese is melted and smooth in texture.
Cheers!
Pairs With: Cupcake Vineyards Chardonnay 750ml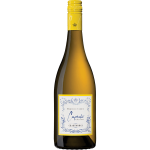 CUPCAKE VINEYARDS ROSEMARY PEAR FIZZ PREP 2 oz. gin 3 oz. pear juice 3 oz. Cupcake Chardonnay Lemon club soda 1 sprig rosemary, for garnish Sliced pear, for garnish MAKE Into a mixing glass, add pear juice, gin, and Chardonnay. Stir to combine. Strain into a drinking glass. Top with lemon club soda. Garnish with a rosemary sprig and sliced pear. Cheers!
Pairs With: Pumkin Mac N' Cheese