The pork tenderloin  the most tender part of the animal, because these muscles are used for posture, rather than locomotion.
Pairs With: Black Box Cabernet Sauvignon, New Amsterdam Apple Vodka – 50ML, Rodney Strong Estate Russian River Valley Pinot Noir 2016 750ml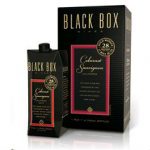 Why do we put fine wine in a box? Lightweight, portable and unbreakable, box wine lets you enjoy your favorite varietal anywhere—without having to worry about a corkscrew or broken glass. It's also eco-friendlier, requiring less energy to produce and transport than bottled wine.   What's more, one box contains the same amount of wine as four 750ml bottles, but at a significantly lower price. Plus, our bag-in-a-box packaging keeps your wine delicious for at least four weeks after...
Pairs With: Pork Tenderloin, Roasted Duck, Filet Mignon
Pairs With: Pork Tenderloin
Rod Strong was among the first modern wine pioneers with a vision to plant Pinot Noir in the Russian River Valley. In 1968, he planted our heritage River East Vineyard in the alluvial clay-loam soils adjacent to the winery in Healdsburg. Today the Russian River Valley is well established as one of the premier Pinot Noir growing regions in the world, and we continue to rely on the original River East Vineyard as a core contributor to our estate vineyard bottling.
Pairs With: Pork Tenderloin, Charcuterie