A pork chop, like other meat chops, is a loin cut taken perpendicularly to the spine of the pig and usually containing a rib or part of a vertebra. This loin meat is then cut down into pork chops and their variations.
 - Wikipedia
Pairs With: Oko Malbec 2015 750ml- Organic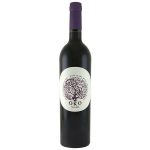 OKO® Malbec is sourced from a 280 hectare, hand harvested, and organically grown vineyard in Mendoza, Argentina. The grapes are grown on vines 30-50 years in age in a soil composed of sandy loam. The region has both coastal and mountain influences with cold winters and very hot summers, while the altitude creates a moderate climate ideally suited for growing Malbec.
Pairs With: Pork Chops