Peppercorn-crusted New York strip steak
NY Strip Steak with a crust made of peppecorns
Pairs With: The Arsonist Red Blend 2016 750ml, Fat Bastard Merlot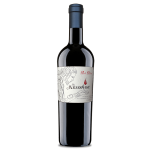 Peppercorn-crusted New York strip steak
The 2015 Arsonist Red Blend is a dark ruby in the glass. Aromas of violets, blackberry and caramel intermingle with toasty oak and vanilla on the nose. Sweet wild berry fruit flavors on the entry, dry as the wine progresses across the palate. An opulent and luscious wine with the essence of dried blueberries and juicy plum that seamlessly transition to a lengthy finish with hints of dark chocolate and ruffle tannins. The Arsonist 2015 Red Blend is a towering affirmation that we all must...
Pairs With: Osso Buco, Peppercorn-crusted New York strip steak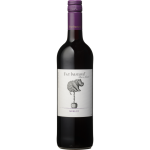 Peppercorn-crusted New York strip steak
FAT bastard Merlot is sourced from select vineyards throughout the Languedoc-Roussillon. The area is known for its stony soil, which naturally limits yields and lends a fresh, fruit-forward character and mature tannins to the final wine.
Pairs With: Peppercorn-crusted New York strip steak