Pâté is a mixture of cooked ground meat and fat minced into a spreadable paste. Common additions include vegetables, herbs, spices, and either wine or brandy.
Pairs With: Korbel Extra Dry 750ml, Nederburg Winemaster's Cabernet Sauvignon 750ml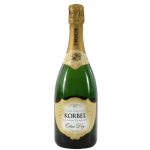 Korbel Extra Dry is blended using four different grape varieties, each of which plays an important role in the final blend.  Chenin Blanc gives the blend a soft, fruit-forward character.  Chardonnay provides the structure, backbone and citrus and baked apple flavors.  French Colombard contributes to the blend by adding bright, crisp flavors and a hint of spice to the finish. The grapes used in Korbel Extra Dry are grown on our estate properties in Sonoma County and Clarksburg.  We...
Pairs With: Pâté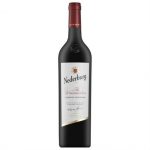 CELLARMASTER Razvan Macici WINEMAKER Samuel Viljoen COLOUR Ruby red. BOUQUET Aromas of red and dark fruit, spicy berries and gentle oak. PALATE A rich and full-bodied wine with ripe fruit, cherry and delicate oak spice flavours, velvety tannins and a lingering aftertaste.
Pairs With: Pâté