Pairs With: Gloria Ferrer Brut Rose 750ml, Korbel Brut 750ml – Organic, Pepi Pinot Grigio 750ml, Alain Geoffroy Chablis 2013 750ml, Abadía de San Campio Albariño 2014 750ml, Chateau Souverain Sauvignon Blanc 750ml, Private: Tarlant Brut Champagne Dosage Zéro 750ml, Poema Cava Brut 750ml, Dog Point Sauvignon Blanc 2017 750ml – Organic, Domaine Francois Mikulski Meursault Les Tillets 2018 750ml – Organic, Inniskillin Sparkling Vidal Icewine 375ml, Ott Ried Kirchthal Wagram Riesling 2017 750ml, Domaine Chandon Library Dosage Classic Brut 750ml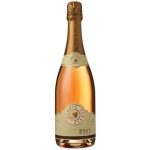 Back in the early 80's there were only a handful of winegrowers planting Pinot Noir in Carneros. And yet, the Ferrer Family knew the key to a world-class méthode champenoise wine would be Pinot Noir.  The Gloria Ferrer winemaking team's quest for perfection takes them to Champagne where they manage to acquire Pinot Noir and Chardonnay clones. Gloria Ferrer is not only the first sparkling wine house in Sonoma Carneros, but also the first to plant Champagne clones and the first to plant...
Pairs With: Oysters, Baguette and Cheese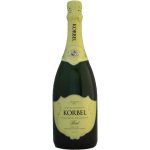 This special bottling of Korbel Brut is made from 100% organically grown grapes from some of the premier vineyards in California. These vineyards are farmed sustainably, and without the use of synthetic pesticides, herbicides or fertilizers. All farming practices are in compliance with the USDA's organic certification program and are monitored by the California Certified Organic Farmers (CCOF).
Pairs With: Oysters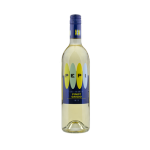 For more than forty years, Pepi has been a pioneer in California white wine. From the cool coastal vineyards of California comes lively fruit that beckons you to a picnic or a day at the beach. Our Pepi Pinot Grigio is the perfect match for the fresh foods of the spectacular coast. We strive for a balance of flavor, acidity and fruit that reflects our cool coastal vineyard sources. 
Pairs With: Oysters, Camembert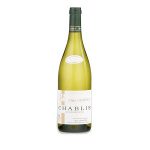 Wine Maker's Notes During the harvest, when the grapes arrive in the vats, we immediately press them in pneumatic presses. Once pressed, the extracted juice is put into stainless steel vats for static sludge removal for 24 hours to eliminate the larger particles. After this, the wine will undergo alcohol fermentation and, a little later in the winter, malolactic fermentation. Then the wine will be kept in vats over fine lees for a few months in order to bring out all the flavors and express...
Pairs With: Oysters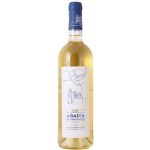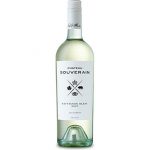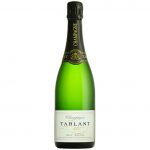 On the eye: Golden with greenish hints, fine mousse.Nose: frank, fine and fresh showing scents of wax, honey, lemon and mandarin.Mouth: Lively, long, and open with citrus freshness.Food & wine: A natural champagne, sentimental and open, ideal for those romantic moments. It will be particularly appreciated as an aperitif, and with sushi and oysters.
Pairs With: Oysters, Sushi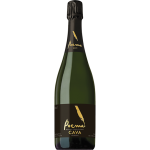 Poema carefully observes the Cava DO's stringent regulations to craft its top-quality, small-production Cavas, which are made using the same traditional method used in Champagne. The grapes are grown in the limestone hills surrounding Barcelona on vines that are a minimum of 20 years old. A green harvest and careful selection help to ensure that only ripe, pristine grapes are picked. Grapes are harvested manually and pressed in three different wineries close to the vineyards before each lot...
Pairs With: Oysters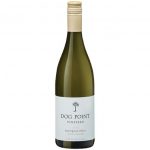 Pairs With: Goat Cheese, Oysters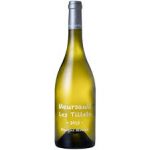 Pairs With: Oysters, Chicken in Mushroom Sauce, Pan-Fried Scallops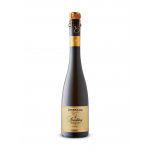 Pairs With: Oysters, Crème Brûlée, Tuna Tartare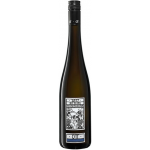 Fourth generation winemaker Bernhard Ott has a cult-like following for his dry, powerful white wines. This newer release came to life after he took some excellent additional fruit and create an expressive, dry Riesling sourced from the red gravel soil of Ried Kirchthal. Ott fell in love with biodynamics after a visit to DRC in 2006 and all of his wine's are certified under those strict guidelines. Winemaking included two days of skin contact (which imparts great texture), whole cluster...
Pairs With: Oysters, Sushi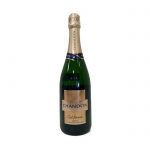 CHANDON is a global community of winemakers, rooted in a domain on which the sun never sets. They have been crafting exceptional sparkling wines since our founding in 1959 in Mendoza, Argentina. In 60 years of excellence, the pioneering spirit that's embedded in their DNA has taken them all over the globe to California, Brazil, Australia, China, and India. CHANDON is now made up of six personalities under one identity, all making outstanding quality wines, united by their shared...
Pairs With: Oysters, Calamari