The filet is from the upper thigh of the Ostrich and is the most tender cut from the bird.
Pairs With: Kleinood Tamboerskloof Syrah 2014 750ml, Nederburg The Winemaster's Pinotage 750ml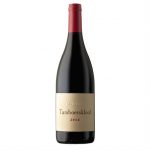 GRAPES- 96% Shiraz - Clones 174, 300, 470, 747 - 2% Mourvèdre - Clones MT 11 - 2% Viognier - Clones VR 642ASPECTNorth FacingALTITUDE176m to 198m above MSLDISTANCE FROM SEA18kmSOIL TYPETukulu, Kroonstad, Klapmuts, WitfonteinROOTSTOCK101-14 & R99AGE OF VINES2001TRELLISING7 Wire Perold SystemPRUNING2 Bud SpursWINE ANALYSISAlcohol 14.0% volume Total Acid 5.6g/l pH 3.29 Residual Sugar 2.4g/l FSO2 35ppmCELLARING POTENTIAL10 years
Pairs With: Ostrich Filet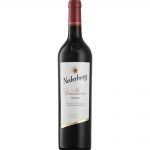 The Winemasters ensemble, comprising a top-quality range of varietal offerings, is named to honour the Paarl winery's longestablished tradition of winemaking excellence. These classically styled, food-friendly wines with abundant fruit flavours, elegance and finesse, treasure the integrity of the grapes in every step of the wine-growing and winemaking journey. Every drop demonstrates an unwavering commitment to world-class vineyard and cellar skills. 
Pairs With: Ostrich Filet