The strip steak is a cut of beef steaks from the short loin from a cow. It consists of a muscle that does little work, the longissimus, making the meat particularly tender; although not as tender as the nearby psoas major or tenderloin.- Wikipedia
Pairs With: Dark Horse Double Down 750ml, Kita Cabernet Sauvignon 2015 750ml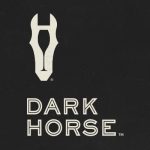 Our darkest red blend with strong notes of brown spice (think Allspice) and a noteworthy silky finish. For people who love: adventurous reds with a surprising sip.  
Pairs With: Aged Ribeye, Ny Strip Steak, Fried Tofu with Sesame Ginger Sauce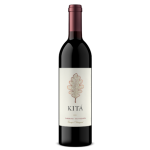 Food Pairing:  Strong flavors of boysenberries, cedar, and vanilla along with a finish that lingers, makes this Santa Ynez Valley Cabernet Sauvignon a winner for the main course of any meal. There will be no disappointment in pairing this wine with strip steak and arugula, pesto, stir fry, meatballs or even fried tofu with sesame ginger sauce.
Pairs With: Ny Strip Steak