A baked Italian dish consisting of wide strips of pasta cooked and layered with meat or vegetables, cheese, and tomato sauce.
Pairs With: Smoking Loon Cabernet Sauvignon 750ml, Matchbook Wines Black's Station Cabernet Sauvignon 2017 750ml, Luna di Luna Merlot & Cabernet, Donnafugata Sedara Nero d'Avola 2016 750ml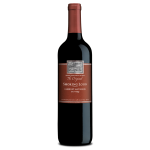 At Don Sebastiani & Sons, we strive to produce quality wine at an approachable price, regardless of the outcome of a particular growing season. Our winemaker Greg Kitchens works to create great wines that our customers identify as a reliable purchase. Kitchens has developed a distinctive character for each one of our brands. Each wine's individual profile evolves with changes in established vineyard relationships, available fruit and flavor trends in the industry. Our winemaking...
Pairs With: Jerk Chicken, Lasagna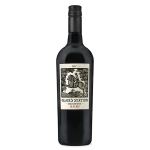 Vintage2017Wine StyleRed WineVarietalMalbecVarietal Composition76% Malbec 12% Petit Verdot12% Petite SirahAppellationYolo CountyPH3.79Alcohol %13.9
Pairs With: Lasagna, Prime Rib