Lamprey à la Bordelaise or Lamprey in Bordeaux is a popular delicacy in the Bordeaux region, caught between December and May in the Dordogne and the Gironde estuary. The dish consists of lamprey stewed with cured ham, red wine, various fresh herbs, and vegetables such as leeks, onions, and garlic.
Tasteatlas
Pairs With: Château Poitevin Cru Bourgeois 2016 750ml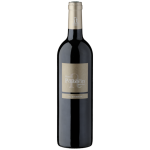 2016 brings together the characteristics necessary for the birth of a very good vintage. The winter was mild and rainy, and the spring relatively cool, with a slower growing season. From the end of June, the vintage changes radically in profile, with a very sunny summer and beginning of autumn allowing uniform flowering, good fertilization, and veraison in good conditions. The grape maturation cycle took place in a context of strong thermal amplitudes, ensuring ideal conditions, and allowing to...
Pairs With: Camembert, Edam, Duck Confit, Lamprey à la Bordelaise