An edible bivalve mollusk with a ribbed fan-shaped shell.
Pairs With: Veuve Clicquot Brut Yellow Label Champagne 750ml, Tussock Jumper Chenin Blanc 750ml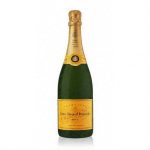 Grapes from as many as 50 to 60 different Crus are used for the blending of Yellow Label.  The predominance of Pinot Noir provides the core structure of Clicquot, while a touch of Meunier rounds out the blend. Chardonnay adds the elegance and finesse essential to a perfectly balanced wine. Traditionally, the proportion of each grape variety used is 50 to 55% Pinot Noir, 15 to 20% Meunier and 28 to 33% Chardonnay These figures vary slightly from year to year depending on conditions. ...
Pairs With: Grilled Scallops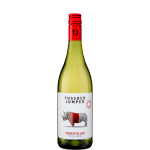 Pairs With: Grilled Scallops, Prawn Risotto