Cheese made from goat's milk
Pairs With: Bonterra Vineyards Viognier 750ml- Organic, Fetzer Pinot Noir 750ml, , Domaine De L'oliver Muscadet 2017 750ml, Dog Point Sauvignon Blanc 2017 750ml – Organic, Louis Latour Morgeot Chassagne-Montrachet Premier Cru 2014 750ml, Chateau de Thauvenay Les Vignes du Baron Sancerre 750ml, Marchesi di Barolo Tradizione Barolo 2014 750ml, Josephine Dubois Bourgogne Pinot Noir Grande Reserve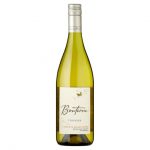 The Mediterranean climate we enjoy on the North Coast, combined with careful selection of the right rootstocks (101-14, 5C, 110R) and particularly the aromatic Viognier Clone 642 that does well in the gravelly, loamy soils in the region brings us exceptional Viognier fruit even in challenging growing seasons. Following an established Bonterra custom, we've layered a little Muscat into the blend, adding to the exciting aroma of this wine. We followed our usual style of fermenting in both...
Pairs With: Grilled Shrimp with Tropical Fruit Salsa, Goat Cheese, Pizza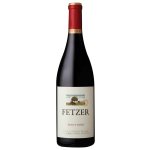 At Fetzer, we are not only committed to making great wines, but we do so in a sustainable and responsible way. As a leader in sustainable winemaking since 1986, we integrate sustainable practices throughout our entire winemaking operations including the energy we use, the materials we buy and the investment we make in our facilities, employees and our communities. We do this not only because we know it makes better wines, but because we believe it's the right way to do business.
Pairs With: Goat Cheese, Prawn, King Crab
Pairs With: Roasted Duck, Goat Cheese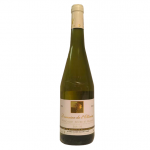 There are certain wine regions that are wholly unique, with soils, microclimates, and varietal expressions that could exist nowhere else in the world. The region of Muscadet, near the mouth of the Loire, is just such a place. Here, the Melon de Bourgogne grape — seen virtually nowhere else — produces wines of penetrating minerality and acidity, with fresh, clean, citrusy flavors that emphatically evoke the sea.
Pairs With: Goat Cheese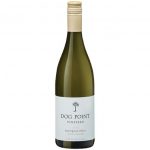 Pairs With: Goat Cheese, Oysters
The wines of Chassagne-Montrachet offer great value and timeless image. These wines command lower prices compared with those from the neighbouring appellations of Meursault and PulignyMontrachet, and represent good value for money. The wines are bold and reminiscent of exotic fruits and Morgeot, which lies mid-slope with a south-easterly exposure, is a perfect example of this style. Morgeot lies on the border between the Côte d'Or and Saone-et-Loire regions, which was a boundary in the...
Pairs With: Goat Cheese, Foie-gras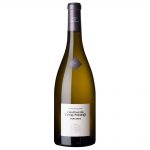 Pairs With: Goat Cheese, Lobster
Food Pairing: This vintage matches perfectly with the traditional Langhe egg pasta (Tajarin), ravioli, red meats, stews, boiled and braised meats and game. It pairs well with sheep and goat's milk cheeses and other mildly-seasoned cheeses.
Pairs With: Goat Cheese
Josephine Dubois is part of Les Grands Chais de France, a partnership of wine-growers in France with over 7400 acres of vineyard. Founded by Joseph Helfrich only in 1979, the company has grown with phenomenal speed, but it is more recently that they have evolved from négociant, bottler and distributor of huge quantities of wine, to substantial estate owner too, focused on Bordeaux. Indeed in the past decade they have acquired 15 properties in Bordeaux, including highly regarded left bank Crus...
Pairs With: Goat Cheese, Herb Roasted Chicken