Fontina is an Italian cow's milk cheese. Although made throughout the year, the best cheese is obtained during the summer when the cows are moved to an altitude of 550 to 700 meters (1,800 to 2,300 feet) and fed only with rich grass to give it a distinctive aroma.
 - Wikipedia https://en.wikipedia.org/wiki/Fontina
Pairs With: Chateau Souverain Cabernet Sauvignon 750ml, Les Crestes Nebbiolo Sommet 2016 750ml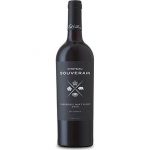 TITRATABLE ACIDITY0.57g/100mlRESIDUAL SUGAR0.34g/100mlPH3.77ALCOHOL LEVEL13.9%
Pairs With: Soppresatta, Fontina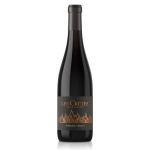 Characteristics: Bright ruby color. On the nose blackberry, cherry and balsamic notes. On the palate, juicy, precise and savory pulp that persists for a long time expressing the elegance of the mountain.
Pairs With: Fontina, Tuscan Salami