The liver of a specially fattened goose or duck prepared as food.
Pairs With: Sandeman Porto Tawny 20 Years Old 750ml, Louis Latour Morgeot Chassagne-Montrachet Premier Cru 2014 750ml, Domaine Tassin Sancerre Blanc 750ml, Barton & Guestier Sauternes 750ml, Domaine du Petit Metris Quarts de Chaume 750ml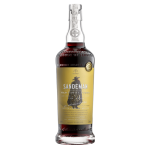 Region: Douro Color: Amber gold ABV: 20% Temperature:  12º Min & 16º Max Acidity: 5 g/L(tartaric acid) Sugar: 115 g/L pH: 3,55
Pairs With: Crème Brûlée, Foie-gras, Seafood Gratin
The wines of Chassagne-Montrachet offer great value and timeless image. These wines command lower prices compared with those from the neighbouring appellations of Meursault and PulignyMontrachet, and represent good value for money. The wines are bold and reminiscent of exotic fruits and Morgeot, which lies mid-slope with a south-easterly exposure, is a perfect example of this style. Morgeot lies on the border between the Côte d'Or and Saone-et-Loire regions, which was a boundary in the...
Pairs With: Goat Cheese, Foie-gras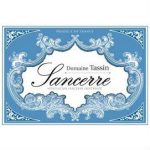 Food Pairing: Foie Gras and Crottin Chavignol
Pairs With: Foie-gras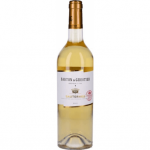 Food Pairing: Aperitif, foie gras, melon, roasted poultry, blue cheese. Serving: Best served between 8°C and 10°C / 46°F and 50°F.*
Pairs With: Blue Cheese, Foie-gras
The estate's adventure began in 1742 with François. It continues today after 270 years , with Joseph, Thérèse, Hervé and Pascal. For several generations the Renou family has perpetuated the family wine tradition. The passion and the culture of the vine drive them to shape quality wines.
Pairs With: Foie-gras, Roquefort