A taco is a traditional Mexican dish consisting of a small hand-sized corn or wheat tortilla topped with a filling. The tortilla is then folded around the filling and eaten by hand.
Wikipedia
Pairs With: Unsullied Chardonnay 2018 750ml, House Wine Malbec Box 3L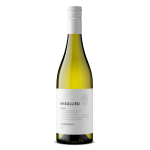 Sourced from premier vineyards in the Central Coast, Unsullied Chardonnay displays notes of ripe green apple, white nectarine and papaya. Careful preservation of these pure fruit characters define the singular profile of this delicious wine.
Pairs With: Chicken Piccata, Fish Tacos, Arugula Salad With Peaches, Goat Cheese and Basil
Pairs With: Blue Cheese Burger, Fish Tacos