Columbia River Steelhead Trout
Steelhead Trout is a name given to the anadromous form of the coastal rainbow trout.
Wikipedia
Pairs With: Woodward Canyon Washington State Chardonnay 2018 750ml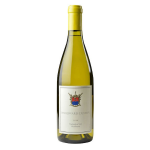 Columbia River Steelhead Trout
Beautiful vibrant aromas of peach, melon, and light starfruit notes marry perfectly with the beautifully understated oak creating a subtle spice and vanilla. Whole cluster pressing gives delineated fruit flavors. The texture and weight create a very nice mouthfeel and leave ripe fruit flavors of nectarine, peach, and apple. The crisp acidity is balanced with the fruit creating good proportion.
Pairs With: Columbia River Steelhead Trout