Piccata describes meat, usually veal or chicken, that is sliced, dredged in flour, browned, then served in a sauce containing lemon juice, butter, and capers.
Wikipedia
Pairs With: Dautel Steingruben 2017 750ml – Organic, Unsullied Chardonnay 2018 750ml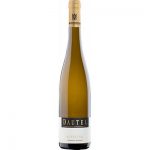 For this bottling Christian Dautel has access to a small south facing parcel of the oldest vines of Grand Cru site Steingruben. The terrain here is reed sandstone with a 50 degree slope and is known for creating wines with great power and vitality with the ageability those qualities come with. There is also a very low amount of lime in the soil which helps the wine remain elegant depsite the warmth of the microclimate. Vines are tended with practicing organic practices. After a careful whole...
Pairs With: Chicken Piccata, Thai Curry with Seafood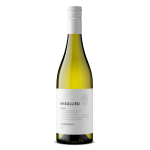 Sourced from premier vineyards in the Central Coast, Unsullied Chardonnay displays notes of ripe green apple, white nectarine and papaya. Careful preservation of these pure fruit characters define the singular profile of this delicious wine.
Pairs With: Chicken Piccata