Ceviche is a seafood dish popular in the coastal regions of Latin America. The dish is typically made from fresh raw fish cured in citrus juices, such as lemon or lime, and spiced with ají or chili peppers.
Pairs With: Cave Geisse Blanc de Blanc 2015 750ml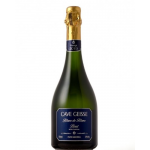 Match with grilled fish, asparagus, and seafood risotto and white fish and squid ceviche.
Pairs With: Ceviche, Seafood Risotto