Carpaccio of Saint-Jacques
This sea scallop carpaccio is a simple and festive starter that combines sea scallops with lime and pepper timut. Carpaccio is the best way to discover the melting texture and subtle scent of sea scallops. An cheap Christmas starter, very quick to make and easy to present.
Peugeot Saveurs
https://gabaapp.com/wp-login.php?action=logout&_wpnonce=fd0e111ada
Pairs With: H. Blin Champagne Brut Tradition 750ml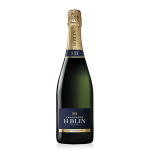 Carpaccio of Saint-Jacques
Disgorged: 3 months minimum before delivery. Aging: 24 months minimum.
Pairs With: Carpaccio of Saint-Jacques