Rectangular pieces of beef that are usually taken from the chuck section, short ribs are tough cuts of meat that become fork-tender with braising. Here, we prepare the ribs in a slow cooker, where they braise for hours in red wine and beef stock seasoned with aromatic herbs.
Pairs With: Gnarly Head Old Vine Zinfandel 750ml, Substance Cabernet Sauvignon 750ml, Cannonball Cabernet Sauvignon 2016 750ml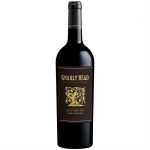 Gnarly Head Old Vine Zinfandel is made using grapes sourced from gnarled 35-80 year old head trained vines. As some of the oldest vines in California, the fruit produced is exceptional, intense and full-flavored. This intrepid Old Vine Zinfandel has a gnarly core of rich, jammy blackberries and mocha flavors with layers of spice and vanilla balanced by complex French and American oak toast. Try pairing this bold wine with braised short ribs, chicken enchiladas or dark chocolate.
Pairs With: Braised Short Ribs, Tandoori Chicken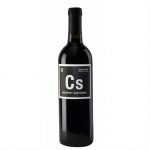 The original thought was to be a one wine brand, with a single minded vision to produce the best value-priced Cabernet Sauvignon in America. How do you go about this? Traditional winemaking. Natural fermentations. Barrel-aging. Plus, bottling unfiltered and unfined. In essence, making the wines in small batch winemaking integrity, but doing so on a larger scale. The wine is black. The label definitively says, "This is Cabernet Sauvignon." And also, with the CS, you know who made this...
Pairs With: Braised Short Ribs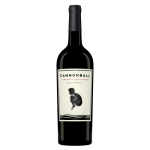 Pairs With: Pizza, Braised Short Ribs