Blue cheese is a general classification of cheeses that have had cultures of the mold Penicillium added so that the final product is spotted or veined throughout with blue, blue-grey, blue-green, or blue-brown mold and carries a distinct smell, either from that or various specially cultivated bacteria.
Pairs With: Cupcake Vineyards Petite Sirah 750ml, Private: Concha Y Toro Cabernet Sauvignon Casillero del Diablo 2016 750ml, Fonseca Porto Ruby Port 750ml, Campo Viejo Gran Reserva Rioja 750ml, Taylor Fladgate Fine Tawny Port 750ml, Barton & Guestier Sauternes 750ml, Inniskillin Sparkling Vidal Icewine 375ml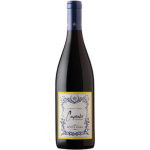 Where warm days give way to cool nights, and grapes hang on the vines slowly soaking in the sun, there's no better way to celebrate the small moments of joy, every day. Inspired by the indulgent treat that evokes joy and anticipation, Cupcake Vineyards offers an extensive portfolio of finely-crafted wines to help you celebrate your everyday moments of joy. Our winemaker explores vineyards all over the world - including in our backyard, California's Central Coast - to source some of the best...
Pairs With: Blue Cheese, Lentil Soup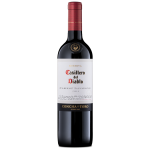 The nose expresses pronounced and captivating notes of cherries, blackcurrants, and black plums along with a subtle touch of vanilla from aging in oak barrels.
Pairs With: Blue Cheese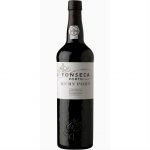 Ruby port is a traditional style of port and Fonseca have been shipping Ruby since the company was founded over 200 years ago. Fonseca take great pride in their Ruby which has remained consistent in quality for over a century and a half. The wine is aged for three years in large wooden vats where they soften and develop without losing their fresh, intense fruity character and their deep ruby colour. Fonseca Ruby is bottled for immediate drinking.
Pairs With: Blue Cheese
Delicious with red meat, grills and roasts, game, mature and blue cheeses. Great with: lamb stew with chestnuts sauce.
Pairs With: Blue Cheese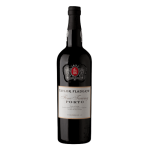 Taylor Fladgate's Fine Tawny is drawn from wines selected for their smoothness and mellow character. These are aged for up to three years in oak casks in Taylor Fladgate's cellars in Vila Nova de Gaia. The individual wines are then blended together a few months before bottling for balance and completeness.
Pairs With: Blue Cheese, Berry Soup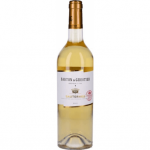 Food Pairing: Aperitif, foie gras, melon, roasted poultry, blue cheese. Serving: Best served between 8°C and 10°C / 46°F and 50°F.*
Pairs With: Blue Cheese, Foie-gras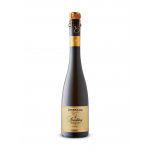 Pairs With: Blue Cheese, Oysters, Crème Brûlée, Tuna Tartare