The rib eye or ribeye is a beef steak from the rib section. Dry-aged beef is beef that has been hung or placed on a rack to dry for several weeks.

Pairs With: Dark Horse Double Down 750ml, Jordan Cabernet Sauvignon Alexander Valley 750ml, Big Smooth Zinfandel 2016 750ml, Beringer Bros. Whisper Sister Cabernet Sauvignon 2017 750ml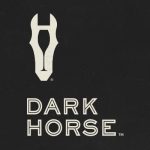 Our darkest red blend with strong notes of brown spice (think Allspice) and a noteworthy silky finish. For people who love: adventurous reds with a surprising sip.  
Pairs With: Aged Ribeye, Ny Strip Steak, Fried Tofu with Sesame Ginger Sauce
Varietal Info75.5% Cabernet Sauvignon, 15.5% Merlot, 7% Petit Verdot; 1.5% Malbec; 0.5% Cabernet FrancAppellationAlexander ValleyRegional Sources91% Alexander Valley, 7% Mendocino County, 2% Dry Creek ValleyFinal AnalysisAlcohol: 13.88%; T.A.: 0.68 g/100mL; pH: 3.44; R.S.: 0.03%Bottling DatesJune 29–July 30, 2015Egg-white fined and filtered before bottlingRelease DateApril 1, 2017
Pairs With: Aged Ribeye, Duck Confit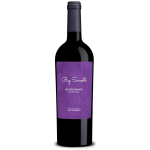 Pair this wine with your favorite BBQ staples—we suggest spicy baby back ribs, a good cheeseburger or a juicy rib eye steak.
Pairs With: Aged Ribeye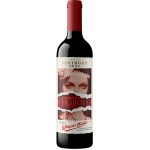 A special addition to Beringer Bros. collection, this wine celebrates Bertha Beringer, Beringer's very own Whisper Sister, whose ingenuity helped the property survive Prohibition. Today, at over 140 years old, Beringer holds the distinction of being the longest-operating winery in Napa –an achievement that we owe to Bertha.
Pairs With: Aged Ribeye, Roasted Vegetables